About
We all go to the bathroom. It's the when and where that becomes a problem. At Cleanwaste, we design innovative, easy to use, safe products that take care of human waste in a dignified, reliable, and environmentally friendly way. Solutions that are perfect for the outdoor adventurer, the soldier in the field, and the healthcare patient at home or in the hospital. No matter where life takes you, Cleanwaste has products that go where you go.
VIEW OUR PRODUCTS
The Cleanwaste
Difference
OUR CREED
We hold ourselves to the highest standard of honesty and responsibility so that we can respect the Earth and ourselves. You can depend on us to bring you clean, safe, dignified solutions so you can go about your day with peace of mind. Wherever you go, we want to be there.
OUR PLANET
Being environmentally responsible is paramount at Cleanwaste. We're a proud corporate sponsor of the "Leave No Trace" movement—an environmental group dedicated to ethical principles that help reduce the sometimes harmful impact people can have on the natural world.
OUR TECHNOLOGY
These aren't just a bunch of bags. Our products contain waste-control technology that helps keep people clean and safe. We have products that prevent splashing, turn liquid to solid, and contain deodorizing agents developed by NASA. Cleanwaste products are portable, lightweight, sanitary and effective in helping to stop the spread of disease.
OUR TRACK RECORD
Since 1999, we've built a reputation for quality and service. One that has made us a trusted partner to multiple branches of the U.S. military, and required in environmentally sensitive locations around the world—Mt. Kilimanjaro, Machu Picchu and Mt. Whitney, to name a few. Over 16 million toilet kits have been sold to clients in the United States and across the globe.
Where we work.
Cleanwaste products can come in handy in lot of situations. But these are the places you'll find us most.
Outdoor
There's one thing the 140 million people who love spending time in the great outdoors have in common: they all have to go to the bathroom. And the one thing you can't find in nature is plumbing. Cleanwaste offers a variety of lightweight, convenient personal waste handling solutions for your outdoor adventures.
VIEW OUR PRODUCTS
Medical
Cleanwaste offers products that help protect medical professionals, caregivers, and those in their care from human-waste-related illnesses. And they save time with cleaning and disinfecting traditional commodes and bedpans. 70 million people in the U.S. are over 55, and that sector is growing. And 4.5 million people in America receive home healthcare. Cleanwaste helps protect, and restore dignity, to caregivers and patients alike.
VIEW OUR PRODUCTS
Military
We know that bathrooms aren't something you typically find in the field. And stopping in-transit can be impossible—not to mention dangerous. So we've developed state-of-the-art products that prevent spills, splash-backs and contact with waste. These products are safe, sanitary, and have been used millions of times by military personnel.
VIEW OUR PRODUCTS
Partner with us.
If you're interested in carrying Cleanwaste products, or have questions about what it means to partner with us, we'd love to talk.
VIEW OUR RETAILERS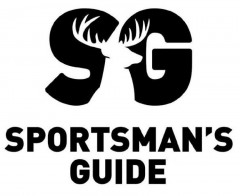 Let us hear from you.
If you have any questions about a partnership or distribution opportunity, contact us.
CONTACT US